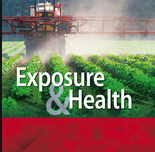 Hi all…an article with some potentially important implications for the regulation and treatment of microcystin-LR (MC-LR) in drinking water was posted as being in-press about a year ago but it only came to my attention when it was formally published. The authors reported that they "investigated the effect of microcystin-LR exposure on pigs closely mimicking real-life human conditions" vs rodents. They describe some potential health issues that were investigated with no evidence of effects. A key and somewhat unexpected outcome was that "no evidence of hepatotoxicity was found. These results shed more light onto the effects (or lack of effects) of low-dose oral microcystin-LR exposure. The data suggest that the risk of oral microcystin-LR exposure may be overestimated." Hepatotoxicity is an important consideration for regulation.
While this appears to be good news, it should be recalled that treatment to meet MC-LR standards/guidelines may coincidentally provide protection from other important cyanotoxins. The findings of this study may ultimately be confirmed but it is important to note that are over 100 microcystin congeners so the possibility that others may be hepatoxic needs to be assessed (in addition to the simultaneous occurrence with congeners and other cyanotoxins, i.e. mixtures). As well, studies have linked MC-LR to cancer. The subject of human health implications attributable to cyanotoxins is very complicated and cannot be succinctly described here or in a single paper.  The study authors are very aware of the limitations of their work and go into a lot of detail describing them.
Bill_____________________________________________________________
Oral Microcystin‑LR Does Not Cause Hepatotoxicity in Pigs: Is the Risk of Microcystin‑LR Overestimated?
Richard D. Welten, Julie P. Meneely, Olivier P. Chevallier, Vít Kosek, Brett Greer, Jana Hajšlová, Christopher T. Elliott
Exposure and Health (2020) 12:775–792 https://doi.org/10.1007/s12403-019-00336-6  It is an open access article.
Abstract
"The global increase of toxin-producing cyanobacteria poses a serious risk to humans. Many investigations have shown that the cyanotoxin microcystin-LR induces hepatotoxicity in rodents. However, many of these studies applied the toxin intraperitoneally or used high oral concentrations, leading to an unrealistically high bioavailability of the toxin. Such approaches have put into question how these results translate to human exposure scenarios. Epidemiology studies have linked microcystin-LR with hepatotoxicity and liver cancer in humans, though by design these investigations cannot provide direct evidence. The present work investigated the effect of microcystin-LR exposure on pigs closely mimicking real-life human conditions. In two animal experiments, pigs were administered microcystin-LR daily by oral gavage for 35 days. Metabolomic and lipidomic tools were used to analyse blood and liver samples. In addition, blood biochemistry parameters indicative of liver function and health were studied to further investigate the potential hepatotoxic effects of microcystin-LR. Results indicated that the metabolomic and lipidomic analyses did not show a gross treatment effect in blood and liver. Furthermore, no significant alterations were found in the tested blood biochemistry parameters. No evidence of hepatotoxicity was found. These results shed more light onto the effects (or lack of effects) of low-dose oral microcystin-LR exposure. The data suggest that the risk of oral microcystin-LR exposure may be overestimated."