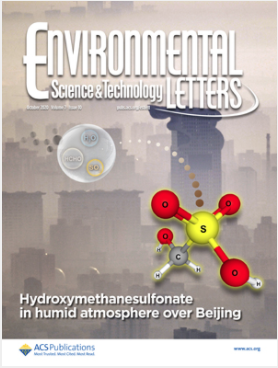 Hi all…a large study investigating the exposure of US drinking water consumers to per- and polyfluoroalkyl substances (PFAS) has just been published in the journal 'Environmental Science & Technology Letters'. The authors estimate "that 18–80 million people in the U.S. receive tap water with 10 ng/L or greater concentration of perfluorooctanoic acid (PFOA) and perfluorooctanesulfonate (PFOS) combined, and over 200 million people likely receive water with a PFOA and PFOS concentration at or above 1 ng/L." These exposed population numbers far exceed some earlier estimates and will likely generate interest by the press and the public in general. Utilities may wish to prepare for questions about PFAS.
The study compiled and analyzed PFAS drinking water data from several sources including the USEPA's Third Unregulated Contaminant Monitoring Rule (UCMR 3): https://www.epa.gov/dwucmr/fact-sheets-about-third-unregulated-contaminant-monitoring-rule-ucmr-3
The Health Canada maximum acceptable concentrations (MAC) are below. They are substantially higher than the concentrations being assessed in this paper (i.e. 200 and 600 ng/L). The guidance documents are excellent sources of information on both compounds.
PFOA MAC = 0.2 µg/L  https://www.canada.ca/en/health-canada/services/publications/healthy-living/guidelines-canadian-drinking-water-quality-technical-document-perfluorooctanoic-acid.html
PFOS MAC = 0.6 µg/L https://www.canada.ca/en/health-canada/services/publications/healthy-living/guidelines-canadian-drinking-water-quality-guideline-technical-document-perfluorooctane-sulfonate.html
Bill _____________________________________________________________
Population-Wide Exposure to Per- and Polyfluoroalkyl Substances from Drinking Water in the United States
David Q. Andrews and Olga V. Naidenko
Environ. Sci. Technol. Lett. 2020, XXXX, XXX, XXX-XXX
https://pubs.acs.org/doi/pdf/10.1021/acs.estlett.0c00713
(see also: https://www.ewg.org/release/study-more-200-million-americans-could-have-toxic-pfas-their-drinking-water )
Publication Date: October 14, 2020
https://doi.org/10.1021/acs.estlett.0c00713
Abstract
"The extent of ongoing exposure to the general public from per- and polyfluoroalkyl substances (PFAS) in drinking water in the United States and worldwide remains uncertain. Here, we analyze publicly accessible data sets of PFAS occurrence in drinking water in the United States. Testing with detection limits below 1 ng/L revealed that mixtures of PFAS are nearly ubiquitous in surface water, the predominate source of drinking water for the U.S. population. We estimate that 18–80 million people in the U.S. receive tap water with 10 ng/L or greater concentration of perfluorooctanoic acid (PFOA) and perfluorooctanesulfonate (PFOS) combined, and over 200 million people likely receive water with a PFOA and PFOS concentration at or above 1 ng/L. Multiple U.S. states including California, Massachusetts, Michigan, New Hampshire, New Jersey, New York, and Vermont have either set or proposed limits for PFOA and PFOS that are significantly lower than the nonregulatory U.S. Environmental Protection Agency established lifetime drinking water health advisory level of 70 ng/L for the combined concentration of PFOA and PFOS. There is significant variation in PFAS occurrence within and between different U.S. states, highlighting the need for systematic monitoring of PFAS in both source and finished drinking water."