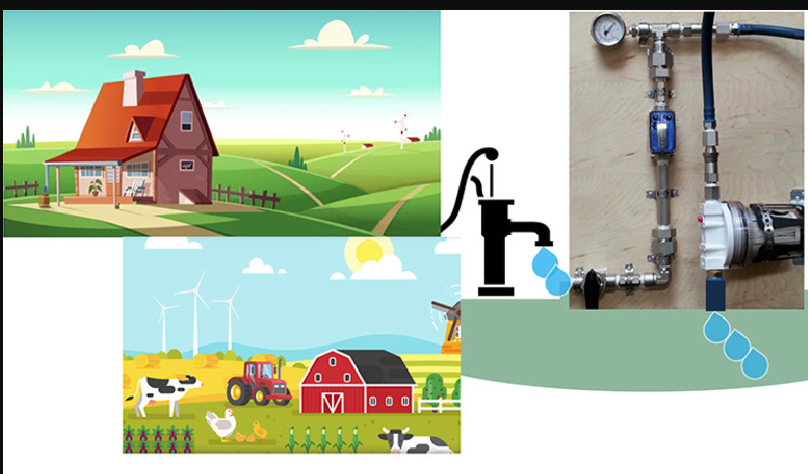 Hi all…following up from my last email dealing with SARS-CoV-2 virus in river water, a survey of the prevalence and levels of enteric viruses in untreated groundwater of 62 private wells used for drinking and/or agricultural practices in rural Alberta using the qPCR panel assay, integrated cell culture with qPCR, and cell culture, has been published in the journal Water Research. Seven viruses were assessed including adenovirus, rotavirus, norovirus, astrovirus, sapovirus, reovirus, and JC virus. The authors report that the most frequently detected virus was adenovirus (48.9%, 22/45) followed by rotavirus (44.4%, 20/45), reovirus (20%, 9/45), JC virus (6.7%, 3/45) and norovirus (6.7%, 3/45). They conclude that "conventional fecal bacterial indicators (coliform and/or E. coli) were not a representative marker for viral contamination in groundwater wells in rural Alberta."
One of this study's substantial strengths is the use of 3 different detection methods rather than relying on a single method. The comparison with coliforms and E. coli is also useful. As with most (if not all) enteric viruses these can be inactivated with free chlorine and/or UV at typical drinking water treatment doses. There are also some interesting statistics on groundwater and wells in the Introduction.
I had not heard of the JC virus prior to reading this article. The AACC defines it as "John Cunningham or JC virus (JCV)…a non-enveloped, double-stranded DNA virus that, following primary infection, undergoes latency in tonsillar tissue, renal tubular cells, bone marrow, or the brain. Seroprevalence studies suggest that >50% of adults over the age of 20 have been exposed to it (Ann Neurol 2015;77:560–70)."
This paper has some similarities with a 2020 paper entitled "Viral, bacterial, and protozoan pathogens and fecal markers in wells supplying groundwater to public water systems in Minnesota, USA" for those with an interest in the topic.
Bill__________________________________________________________________________
The Prevalence and Levels of Enteric Viruses in Groundwater of Private wells in Rural Alberta, Canada
Xiaoli Pang , Tiejun Gao , Yuanyuan Qiu , Niamh Caffrey , Jessica Popadynetz , John Younger , Bonita E. Lee , Norman Neumann , Sylvia Checkley
Water Research Available online 10 July 2021, 117425–The paper is Open access and currently in pre-proof form.
Highlights:
Studying virus contamination of water in 62 private wells through serial sampling
Prevalence of enteric viruses was very low and sporadic in groundwater
Adenovirus and rotavirus were detected most frequently among others
Well setting for different uses was not related to presence of the viruses
Analyzing effect of well characteristics on occurrence of viruses in groundwater
Abstract
"The prevalence and levels of enteric viruses in untreated groundwater of private wells used for drinking and/or agricultural practices in rural Alberta were studied using the qPCR panel assay, integrated cell culture with qPCR and cell culture in the volume of 500 liters per sample through serial sampling. Seven viruses were assessed including adenovirus, rotavirus, norovirus, astrovirus, sapovirus, reovirus and JC virus. Five viruses were detected with an overall positive detection rate of 6.33 % (45 of 711 samples). The most frequently detected virus was adenovirus (48.9%, 22/45) followed by rotavirus (44.4%, 20/45), reovirus (20%, 9/45), JC virus (6.7%, 3/45) and norovirus (6.7%, 3/45). There was no significant difference in the positive detection rates, ranging from 1.1% to 3.4% by various well settings used for broiler farms, cow/calf farms, feedlots and rural acreages. Effects of well characteristics (aquifer type, well depth, static level of water, well seal) and well completion lithology on potential viral contamination of groundwater of private wells were also analyzed upon available data. The findings demonstrate that occurrence of enteric viruses is low and viral contamination is sporadic in groundwater of private wells in rural Alberta. Conventional fecal bacterial indicators (coliform and/or E. coli) were not a representative marker for viral contamination in groundwater wells in rural Alberta."